About Mölle
Mölle enjoys a rich and long history as an active fishing village and vibrant tourist destination. It attracts nature lovers who come to enjoy the village and the Kullaberg Nature Reserve.
In addition to experiencing the natural beauty of the area, outdoor enthusiasts will find many activities:  rock climbing, walking, kayaking, cycling, fishing, scuba diving and horse riding.
Towards the end of the 19th century, Mölle became known as a "sin city" for being the first place in Sweden to allow mixed-gender bathing. People staying here often sent their postcards from the nearby town of Arild to protect their reputations.
Although its reputation has settled down, Mölle and the surrounding Kullaberg Nature Reserve continue to attract upwards of 500,000 people every year from all over the world.
There are many interesting sites to visit in Mölle and the surrounding area.
Here are a few suggestions that we can help you organize:
Excursions
Kullaberg Nature Reserve surrounds Mölle, offering numerous scenic walking and cycling trails. The area is treasured for its variety of flora and fauna. Kullaberg is also an important bird-watching area. Naturum, on Kullaberg, is an interesting nature museum and nearby is Kullaberg's lighthouse which is the brightest in Sweden. In addition, Kullaberg is a popular area for rock climbing, diving, kayaking, porpoise safaris, etc. Read more
Walk the Kulla trail, the new walking path around the Kulla peninsula. Read more
Bike rental at First Camp Mölle.
Mölle Golf Course is one of the best known in Sweden. Read more
Nimis is an area on the northeastern side of Kullaberg where in the early 1980s local artist Lars Vilks began to gather driftwood to create a fantasyland of climbing towers. You can often find him there with hammer and nails ensuring the safety of climbers. There's nothing else in the world quite like it! Read more
Riding on Icelandic horses. Read more
Arild, a charming fishing village on the northeast coast of Kullaberg, is known for its beautiful houses. (a 10-minute drive away).
Krapperup Manor House – local artists' gallery, beautiful garden for walking, shops, café and small local history museum (5-minute drive). Read more
A bicycle path (Cykelns Blå Band) converted from the original train line, passes Krapperup on its way to Helsingborg.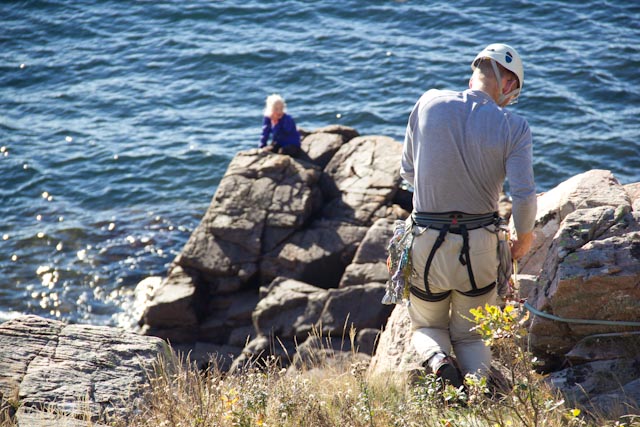 Recommended restaurants & food
Krukmakeriet in Mölle – Charming and casual café-bistro, with high-quality pottery for sale. Read more
Ransviks Havsveranda – restaurant/café, a lovely walk over the cliffs to get there. Read more
Brandstationen/Båthuset – restaurant/café/wine bar
At the harbour are a variety of eateries/kiosks that serve fish and chips, smoked fish, shrimp, etc.
Höganäs (15-minute drive)
Ost- och delibaren – carries Italian hams, gourmet crackers, jams, oils, etc. and, of course, the finest in gourmet cheeses.
Magasin 36 – a unique collection of shops, a café, restaurant and grocery specializing in quality local produce. It has been converted from an old factory widely known for its salt-glazed Höganäs ceramics. The restaurant/pub The Garage, located in the same area, specializes in the perfect American hamburger and local beers.
Shopping outlet – Littala Outlet/Höganäs Ceramics, Sportware, etc. and quality seafood shop/café Mölle fiskrökeri.
In the countryside
Flickorna Lundgren – well-known cafe in charming surroundings.
Holy Smoke – real American BBQ with marinated/smoked meat
La Maison Francaise – popular lunch restaurant/café
Arild's Vingård (winery) and Kullabergs Vingård that is located between Höganäs and Mölle.
La Maison Francaise, popular lunch restaurant/café